Each month, we go through Instagram looking through all of your beautiful photos with the #MyUrbanBarn tag, looking for someone to feature on our blog (and to send a $150 UB gift card). This month's winner is Kimberly, aka KimberlYogi on Instagram.
Could you tell us a little about yourself and your space?
My name is Kimberly and I am a 26-year-old business professional living in Toronto, Ontario with my partner Dan and our dog Sydney. My hobbies include yoga, vegan cooking/cuisine, travelling and home decor. We recently downsized from a townhouse to a condo and because all of our Urban Barn pieces are so versatile, they fit perfectly in our new space.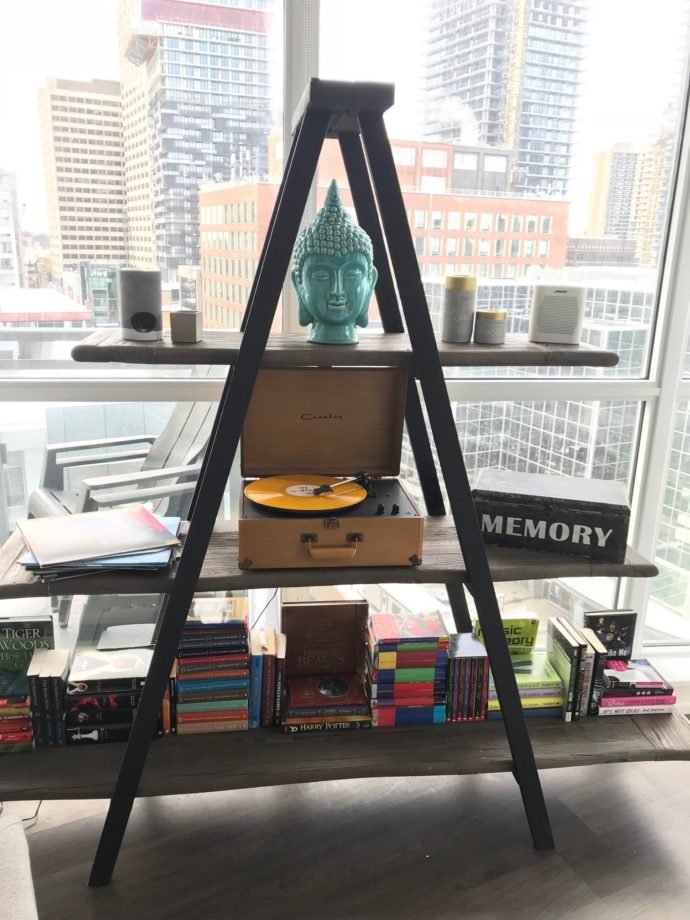 How would you describe your decorating style?
I would describe my decorating style as contemporary/minimalist with a hint of rustic elements. I want my space to be warm and inviting yet functional and stylish. I have always preferred earth tones with teal accents. I try to invest in solid furniture pieces that look great all year round, while changing up the look with accessories (ie. blankets, throw pillows…etc.) throughout the seasons.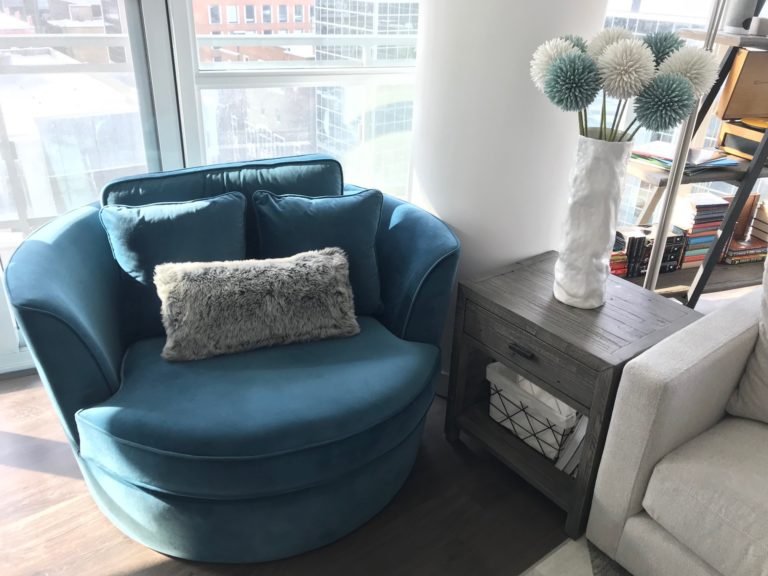 Tell us about your favorite Urban Barn piece and why you love it.
Choosing my favourite Urban Barn piece is difficult, I truly love them all. But I would have to say the Oriole Chair in Skyfall is my absolute favourite. It's extremely comfortable yet stylish and serves as a statement piece that all of my guests compliment. When my dog is not hogging it (it's also her favourite), it's the perfect place to curl up and read a book, watch TV, work on my laptop or browse on my phone. I especially like it paired with the Lantern 3 Floor Lamp as it provides the perfect amount of overhead lighting.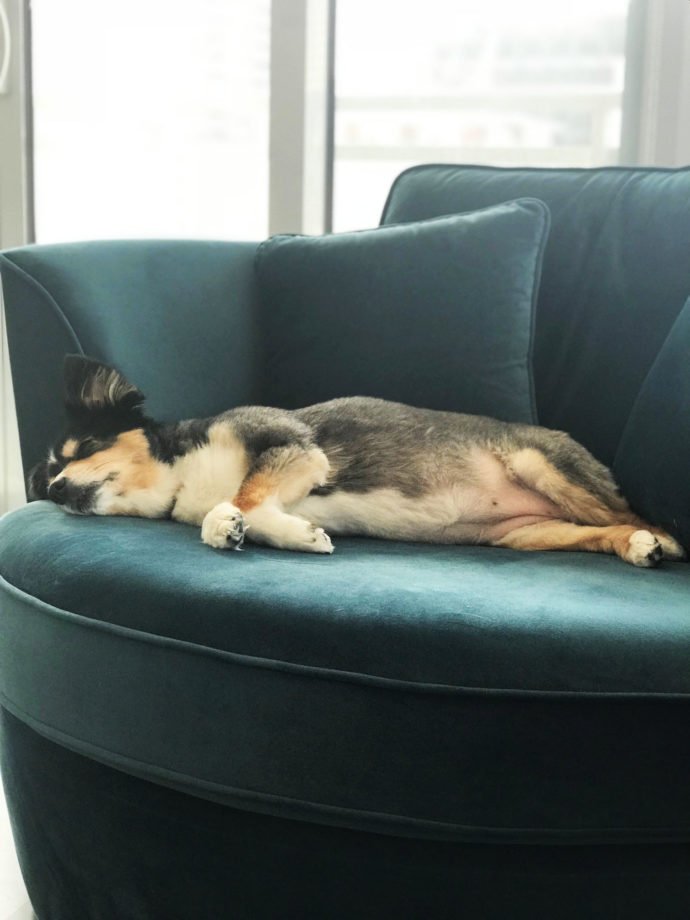 Which pieces were featured in your winning image?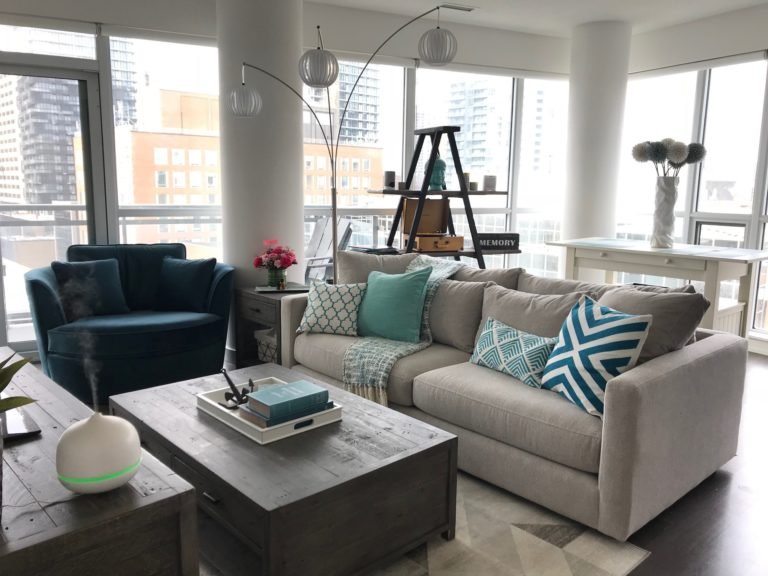 Where did you do most of your shopping?
I do most of my shopping at Urban Barn Leaside, the Store Manager, Anna Di Filippo and her team are always extremely kind and helpful. I've also been fortunate enough to pick up the odd piece from either the Ajax or Mississauga outlet.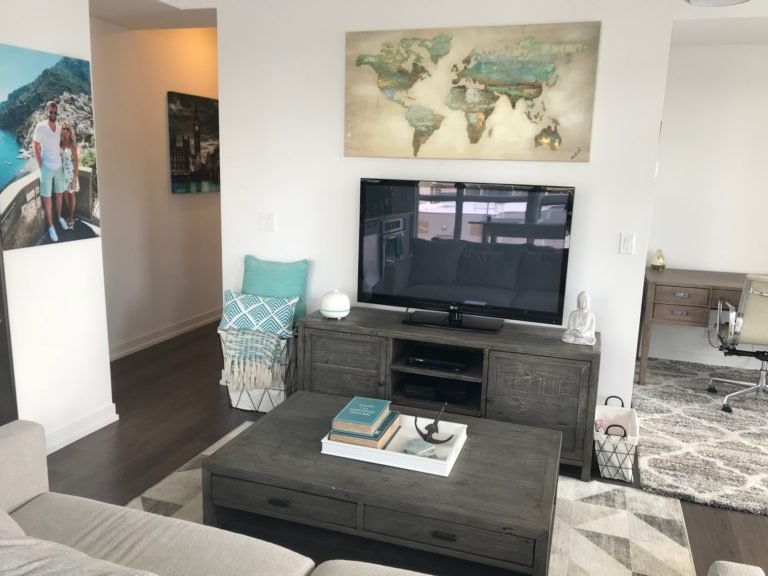 #MyUrbanBarn Contest: Post a picture of your favourite Urban Barn products in your home to INSTAGRAM using the hashtag #MyUrbanBarn for your chance to win a $150 Urban Barn gift card! A new winner is chosen each month!
Get inspired with our previous winning entries here: 
#MYURBANBARN