In all honesty, we don't need any other reason to stay in bed other than it's really cozy and the weather is terrible outside. It's far easier to wriggle around until you're fully cocooned among your blankets and pillows.
However, we promised 5 new reasons and here they are:
Breakfast tastes better in bed. We all know that breakfast tastes better when someone else made it, but when you have it in the warmth and perfect coziness of your own spot, surrounded by pillows and faux fur, it's the best.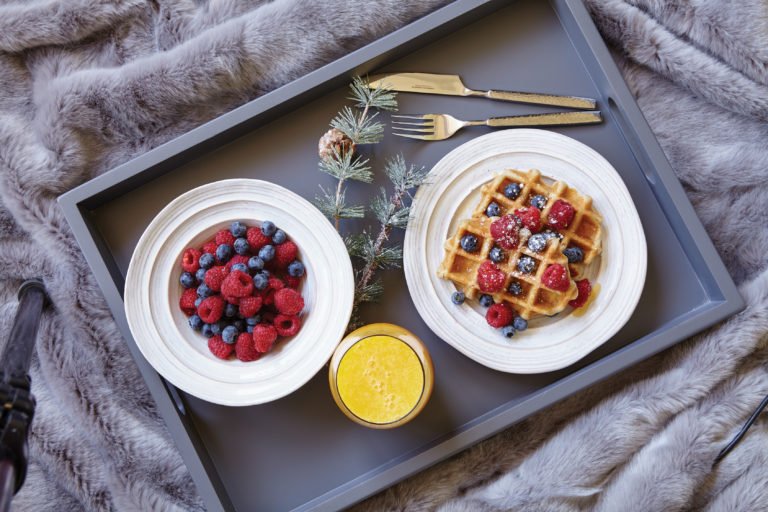 Featured: Kinsely Dish Set, Montreal Trays.
2. All your favourite things are hidden in  it. You don't have to rummage around under the bed for dusty sheets, forgotten books, and surprise gifts with a storage bed. Everything can be placed neatly and securely underneath your private sanctuary. It's also a great spot to keep your extra thick socks and a robe handy on really cold mornings. Brrr.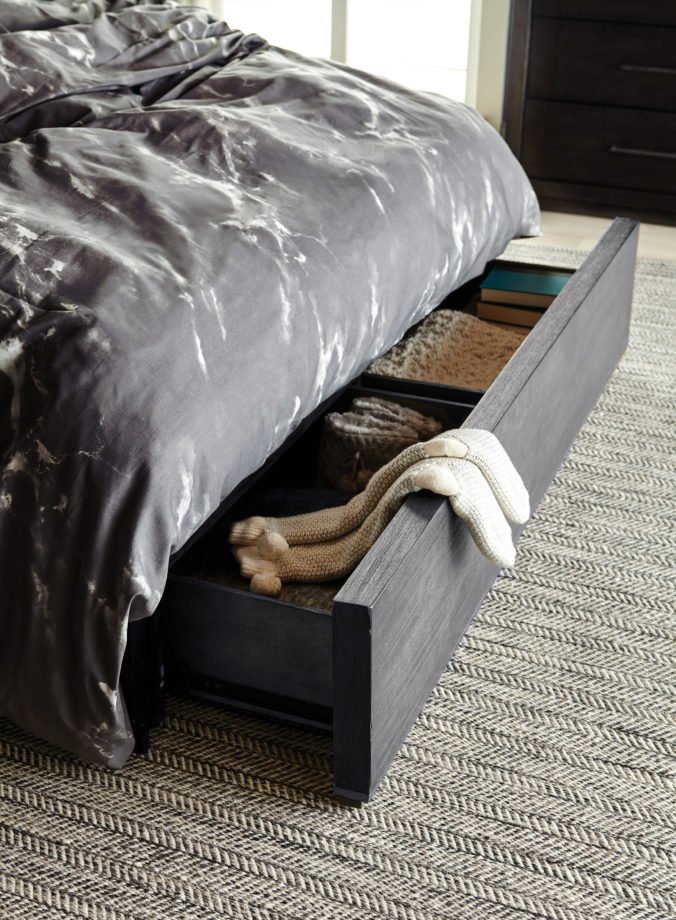 Featured: Gatsby Storage Bed – Morel Acacia, Carrara Duvet Set – Grey/Cloud, Lance Rug.
3. You can hang your stockings on it. There's only a few weeks until Santa Claus visits and now you don't need to move to open up all your gifts right there in your pajamas.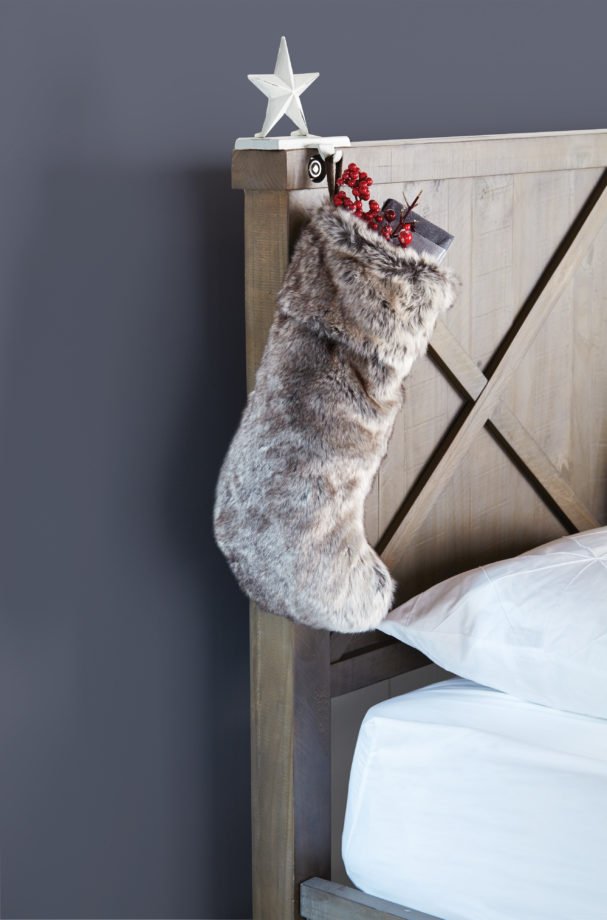 Featured: Sansa Faux Fur Stocking – Grey Wolf, Ironside Storage Bed, Twinkle Star Stocking Holder.
4.  Sleep is good for you. It's been proven that sleeping helps detoxify your brain and lets your mind process the day's thoughts. You know what's also good for you? Netflix in bed. (That last bit hasn't been proven, yet).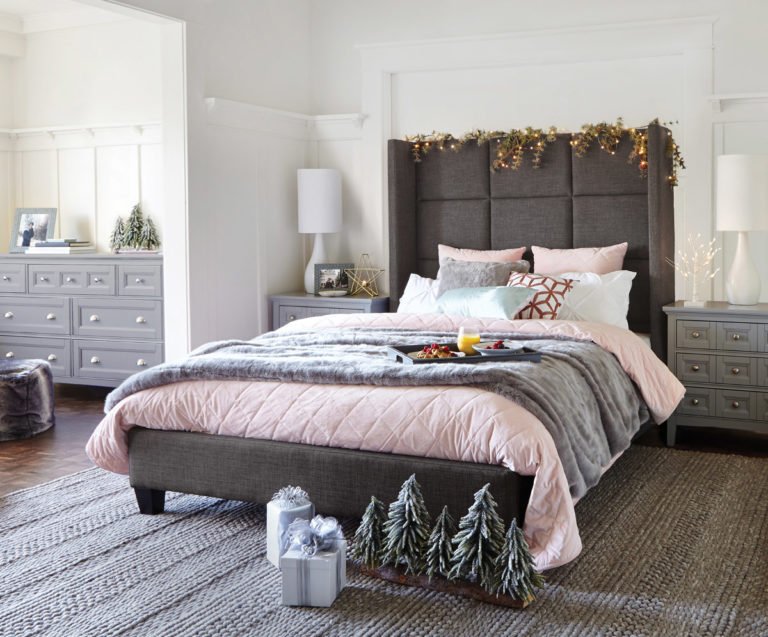 Featured: Greyson Bed, Parker Nightstand and 7 drawer Dresser, Hugo Rug, Sansa Faux Fur Pillow, Naomie Table Lamp, Janelle Frame, Yukon Trees Decor.
5.  It's just so darn pretty. Once you've got the perfect bed for your space, you can add throws, duvet sets, toss pillows upon toss pillows. Also, don't forget the seasonal additions, like stockings, lights, and decorations.