They say that we 'eat with our eyes' and we all know that food has to look good, but what about the dining room and kitchen themselves?
Sometimes less is more, sometimes more is more, it really depends on your mood, your imagination, and the available space.
It's all about presentation – so let's start with some gorgeous dishware and serving sets.
How to mix and match dinnerware 
It's pretty simple really. There's no need to be tied to just one set of dishes. Mix stripes with plain colours, bright patterns with different tones.
Mixing up your dinnerware is a great way to introduce some seasonality to your dinner table and give your food some extra style.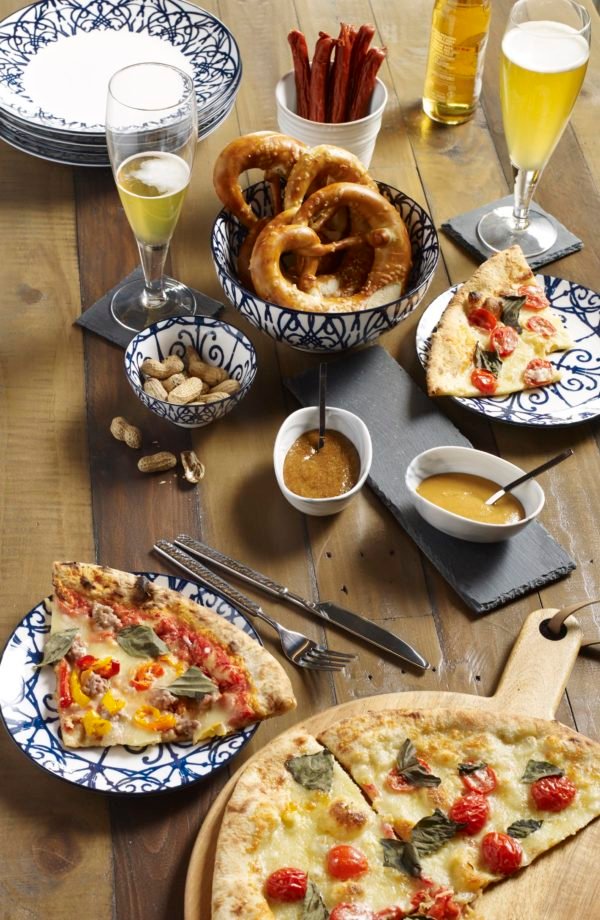 Featured: Menara Dinnerware Collection – Dark Blue, Boca Slate Coaster Set, Sussex Dining Table.
Decorating a small dining table
If your space is a little compact, use decor items sparingly. Having a low centrepiece can make a great impact without feeling like it's overwhelming your guests and their food.
Try a self-contained feature like a lantern with some silk blooms inside, or how about a set of 3 pillar candles (each a different size) and wrap a few leaves or seasonal decorations for effect.
For an easily movable centrepiece, put your decorations inside a wooden tray. Place a candle or small vase in the centre and fill the empty space with candles, lights, or even fruit. The whole piece can moved around the table to make room for food or extra guests, or placed on the sideboard.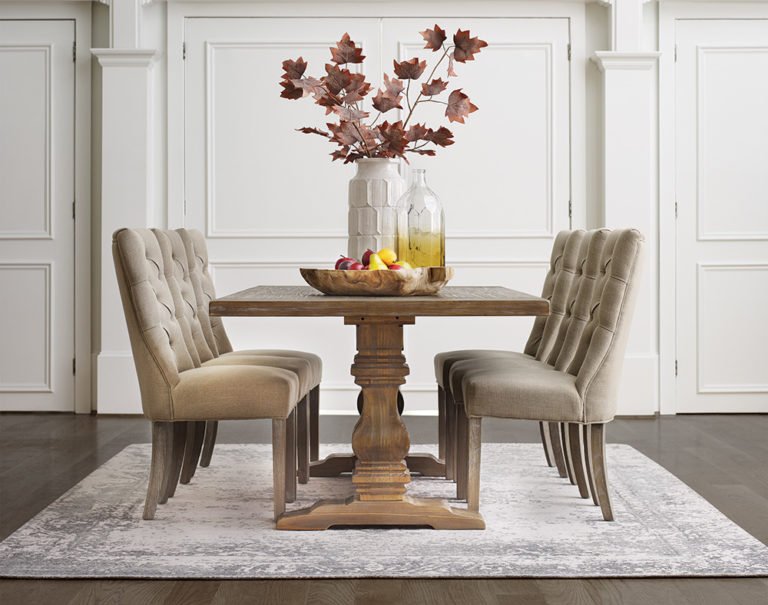 Decorating a large or extendable dining table
When you have a longer table, you can really let your imagination go wild. Use larger candles, floral arrangements, and table runners. However, when you have guests, large centrepieces can make it hard to see the people across the table.
Create a theme or pattern by using multiple smaller pieces along the length of the table. Place leafy foliage flat along the middle of the table to create a seasonal texture without compromising on space.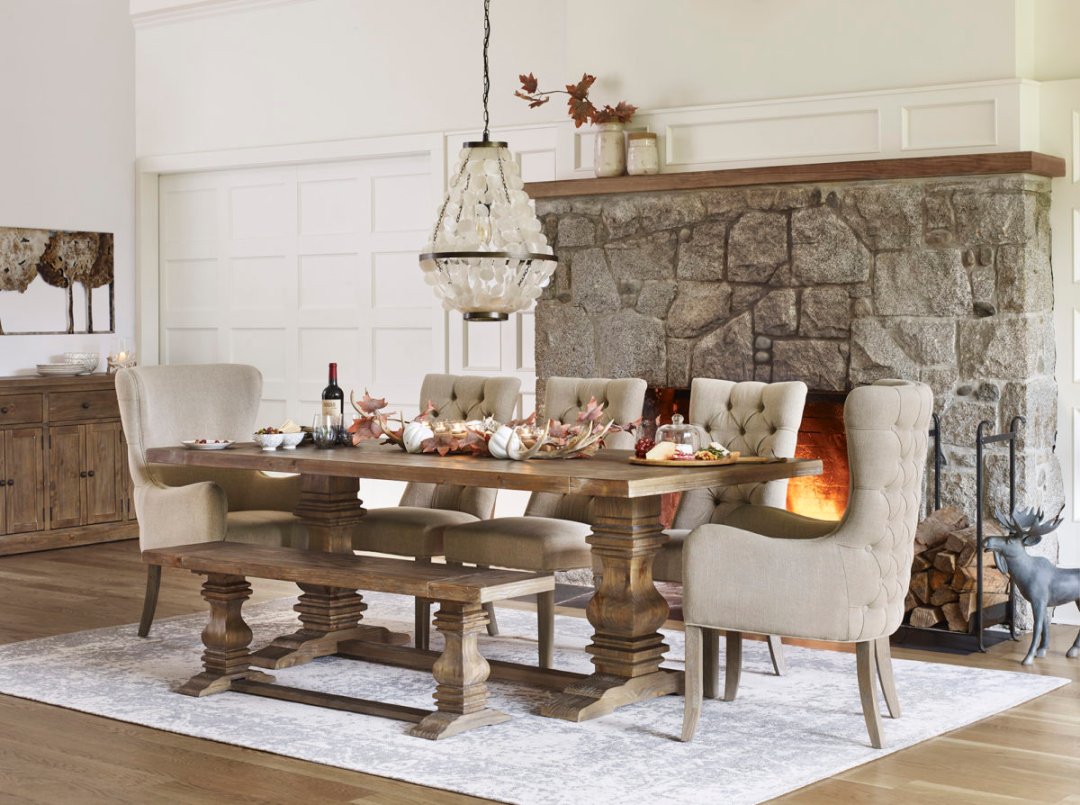 Products featured: Sussex Sideboard, Dining Table, and Bench. Oak Bay Host Chair, Oakwood Dining Chair, Montane Forest Wall Decor, Heirloom Rug, Tressa Capiz Chandelier, Kasbah Dinnerware, Hartwell Antler Candle Holder and Decor, Shimmer Glassware, Boca Cheese Dome Serving Set, Adal Maple Leaf Branch, Weldon Log Tealight Holder.
Between September 21st – Oct 2nd 2017, save 15% on dining furniture