Each month, we go through Instagram looking through all of your beautiful photos with the #MyUrbanBarn tag, looking for someone to feature on our blog (and to send a $150 UB gift card). This month's winner is Jade, aka This Home We Own on Instagram.
Tell us a little bit about yourself and your space.
My name is Jade and I am a Speech-Language Pathologist living in Winnipeg, Manitoba with my husband, Louis and our two dogs, Teddy and Penny. When Louis and I were moving into our first home, we were always taking on new projects and designs to make our space feel just right! After numerous people walking into our home and asking where we purchased our pieces, we decided to start a blog and page for young, new home owners who needed design/project inspiration. Slowly but surely, we are sharing with the world every ounce of potential our home has, to make it a place our family can grow and entertain in (you're all invited!) for years to come!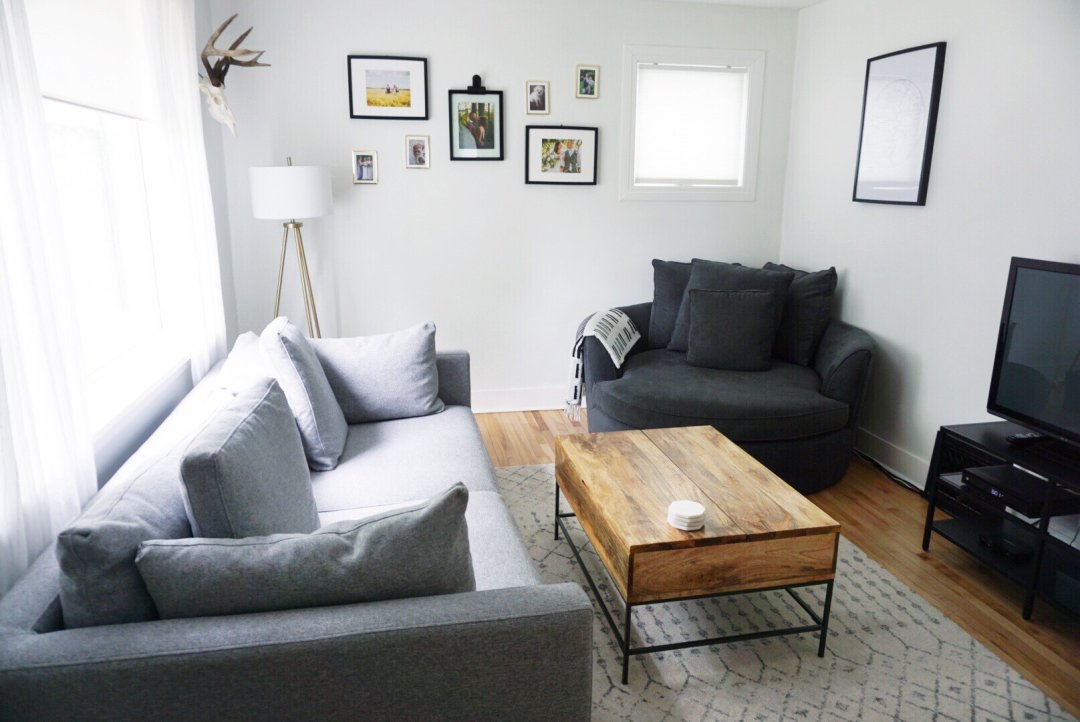 How would you describe your decorating style?
I would describe our decorating style as bright, dog-friendly, mid-century modern meets industrial. We love white, gray, and black, but also love adding a bold industrial piece or a natural wood element. The more neutral colours in our home feel calming, simple, and clean, but also inviting!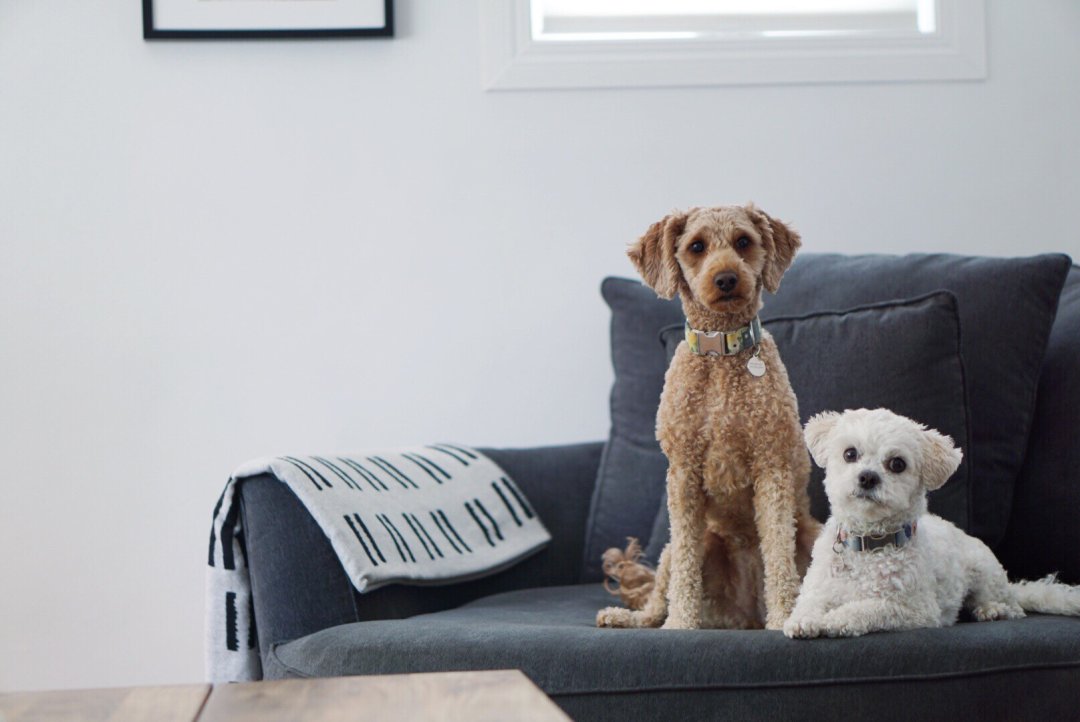 Tell us about your favorite Urban Barn piece and why you love it.
Our family's favorite piece is definitely our Berg Custom Sofa. We love how deep it is and how we were able to customize it in a dog-friendly fabric. The quality has been great and it spot cleans well when the dogs find a way to sneak by us with their muddy paws. Teddy and Penny have loved making themselves at home in all of the pillows to watch TV or the neighborhood kids running by the window!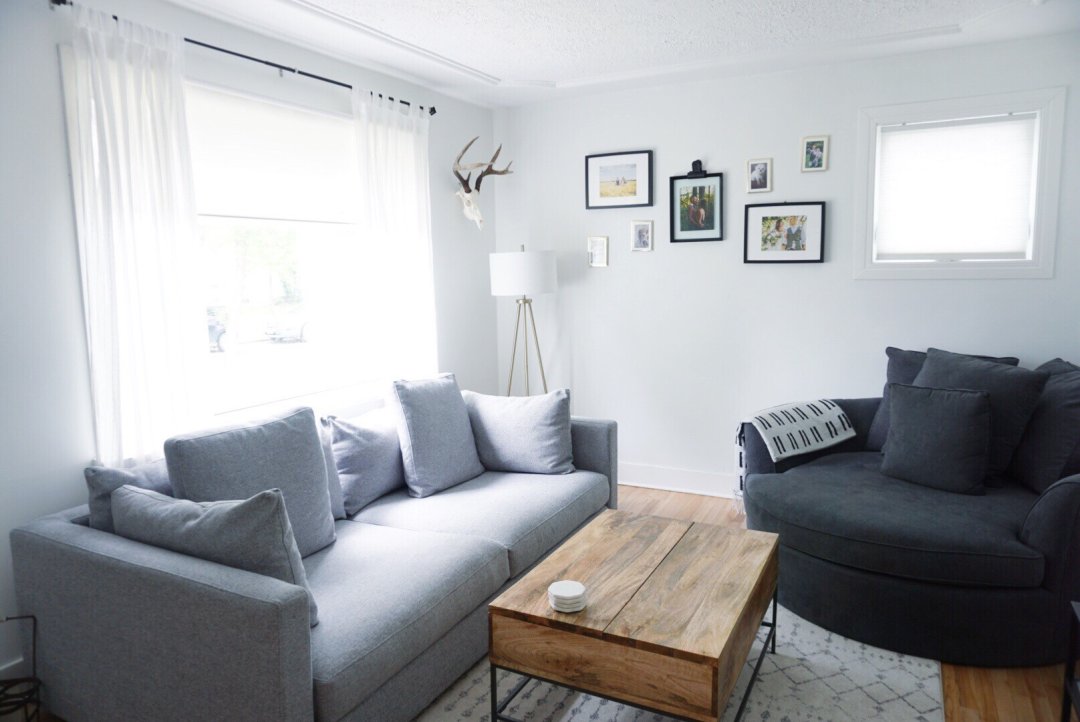 Which pieces were featured in your winning image?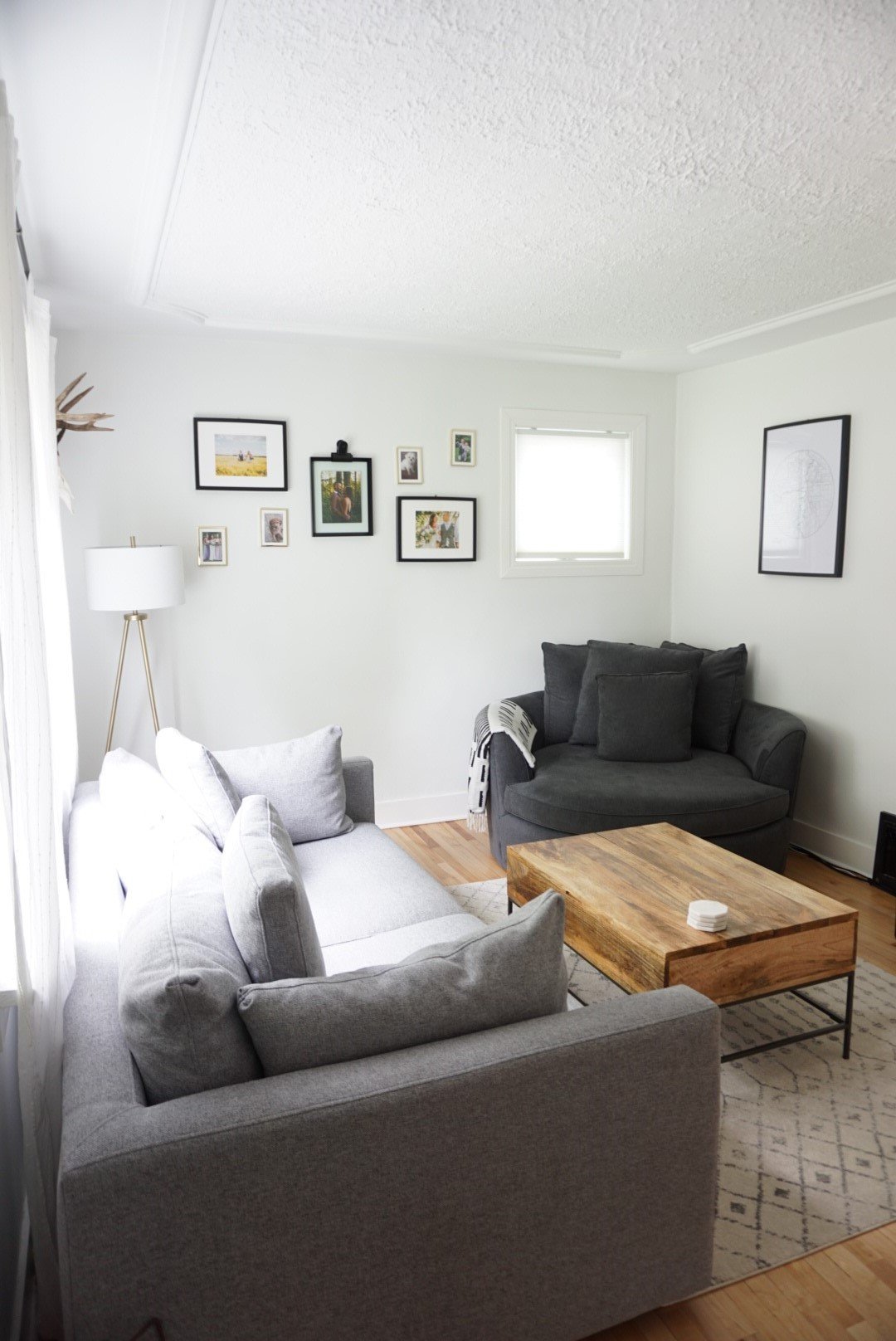 Which Urban Barn location is your favourite to shop at and why?
Our favorite Urban Barn location is the Winnipeg Crossroads location! We love the knowledgeable, patient, and amazing customer service we receive there and love that our dogs can come with us while we shop!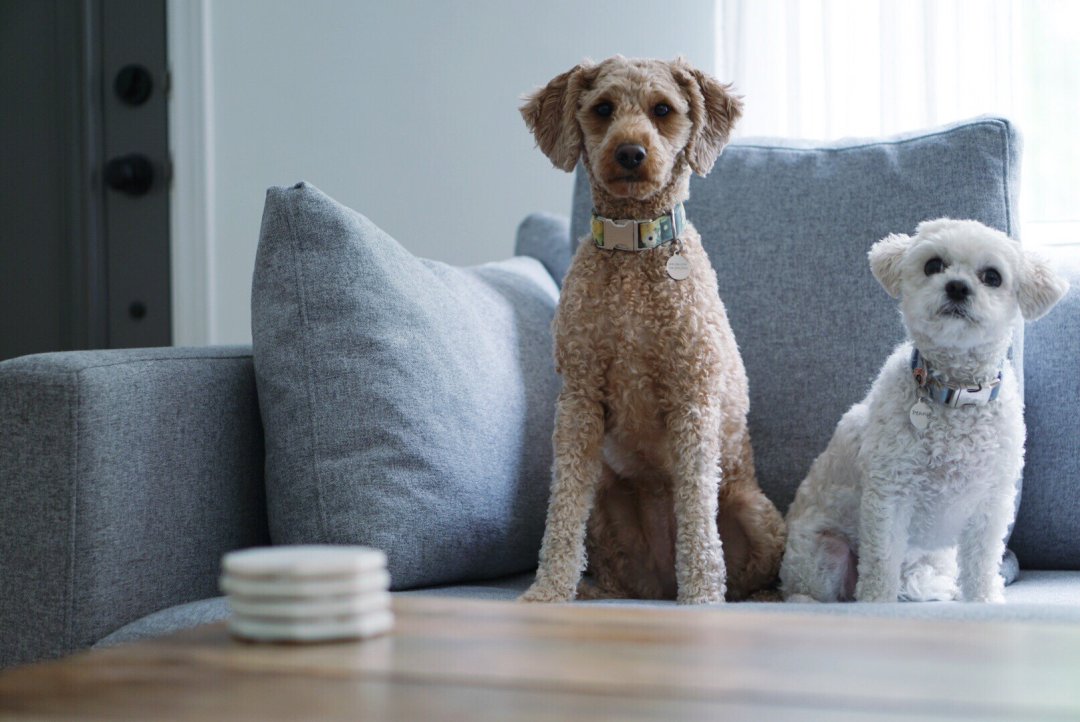 #MyUrbanBarn Contest: Post a picture of your favourite Urban Barn products in your home to INSTAGRAM using the hashtag #MyUrbanBarn for your chance to win a $150 Urban Barn gift card! A new winner is chosen each month!
Get inspired with our previous winning entries here: 
#MYURBANBARN