Your favourite escape awaits … right outside your door! Get decked out with outdoor furniture that brings that warm, comfortable, and inviting feeling of the indoors outside. Whether you're planning to lounge on the deck or host a casual cookout or just want a cozy spot to put your feet up and enjoy the evening breeze, you'll want an outdoor space that feels just right and like an extension of the rest of your home's living areas. To make sure your patio or backyard is ready for the sun and good times ahead, upgrade those weather-beaten wares and invest in versatile, weather-resistant outdoor furniture that'll fit virtually any sized outdoor space because warm weather is best enjoyed al fresco.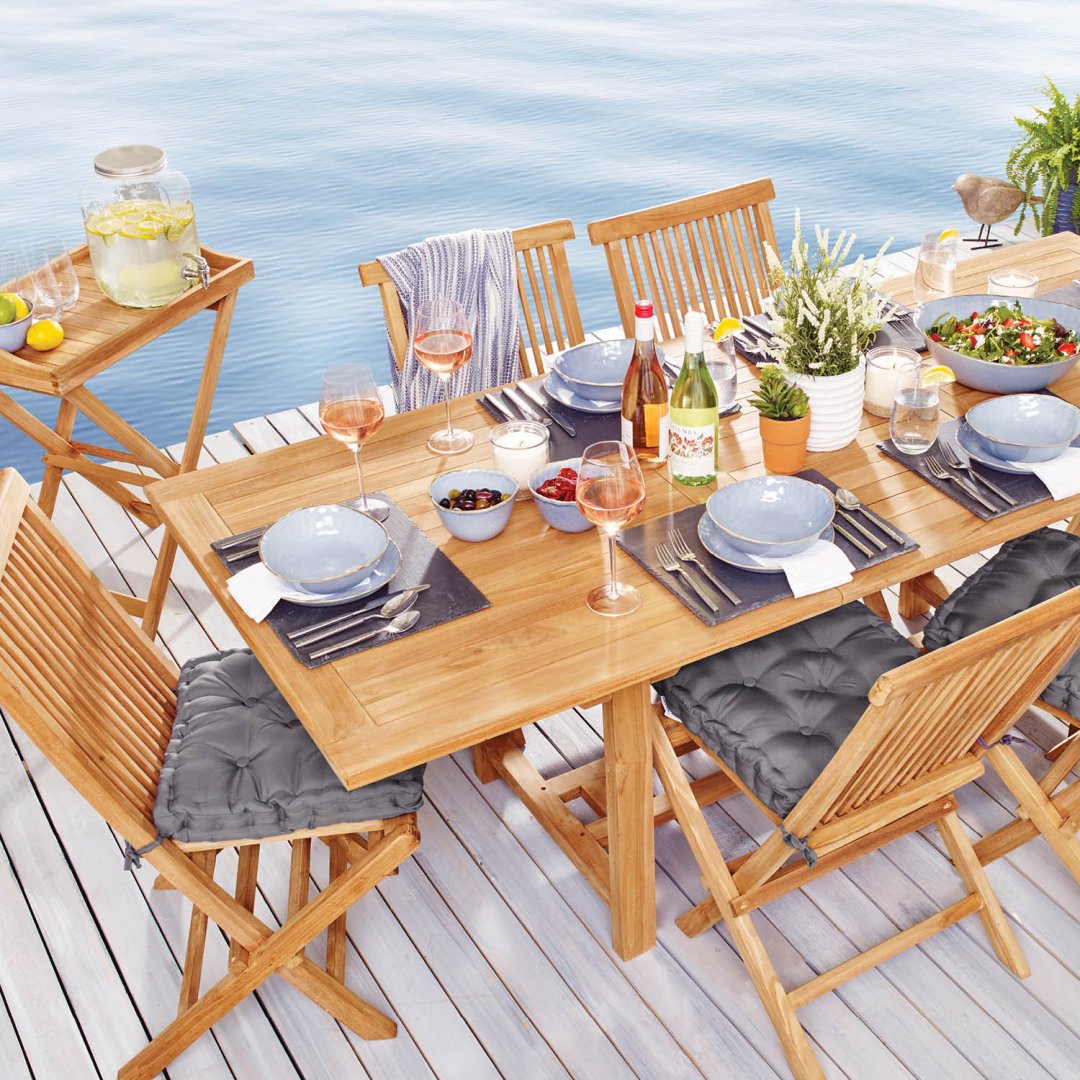 Dine Out
The same comforts and decor that make your dining room beautiful on the inside can make your backyard barbecues just as intimate and comfortable on the outside. The Sumatra five-piece extension set is made of weather-resistant teak wood and only gets better with age so you can hang out in the great outdoors for the long haul, while the Sumatra Butler Tray serves up refreshments to keep you cool on a hot summer's day.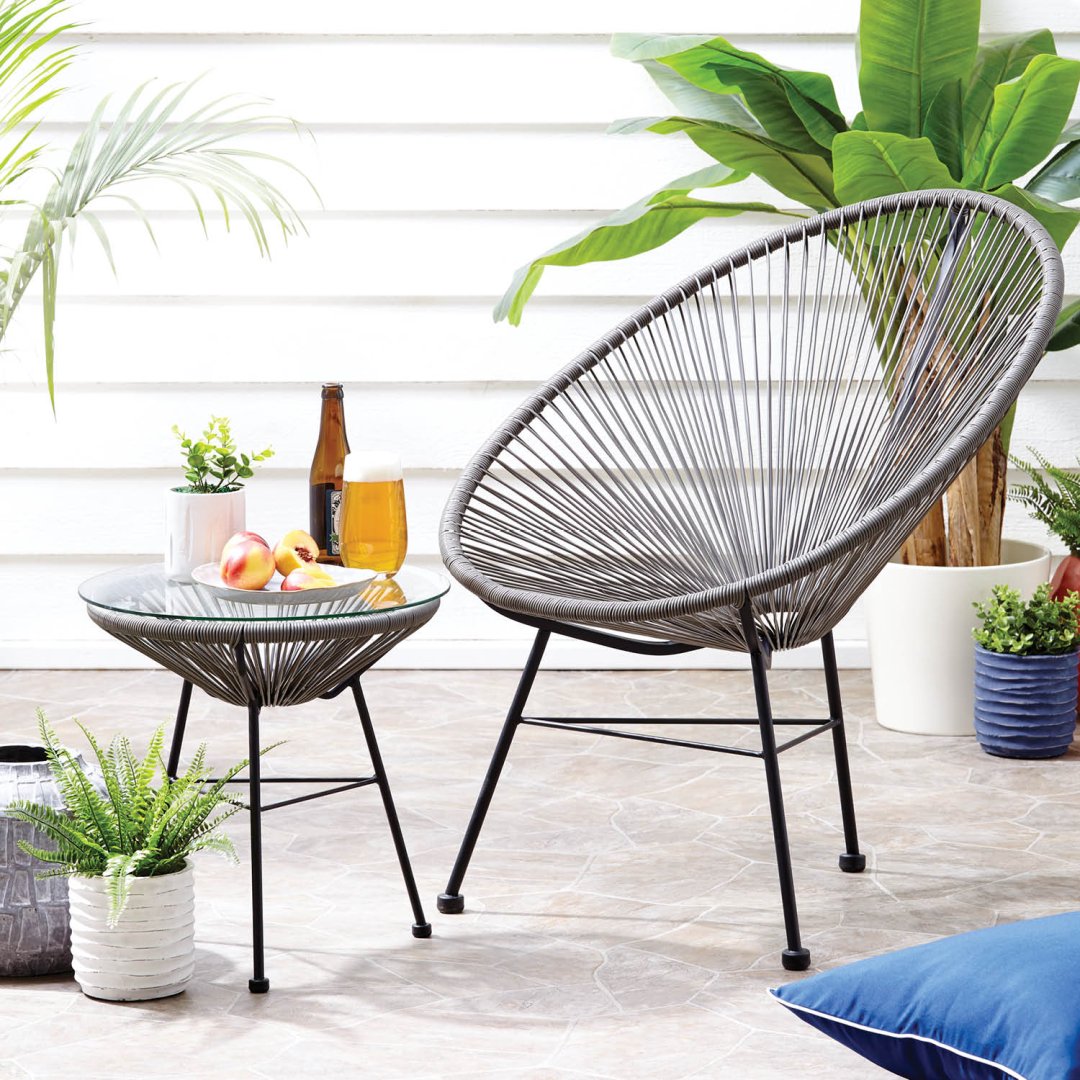 Pure Out-dulgence
If you're planning to kick back under the sun on your porch, deck, or patio, post up this summer with the Fresno collection. Its handwoven rope cord over a steel frame makes for a sturdy, comfortable and cool spot to chill out on. We suggest pairing it with an ice-cold margarita.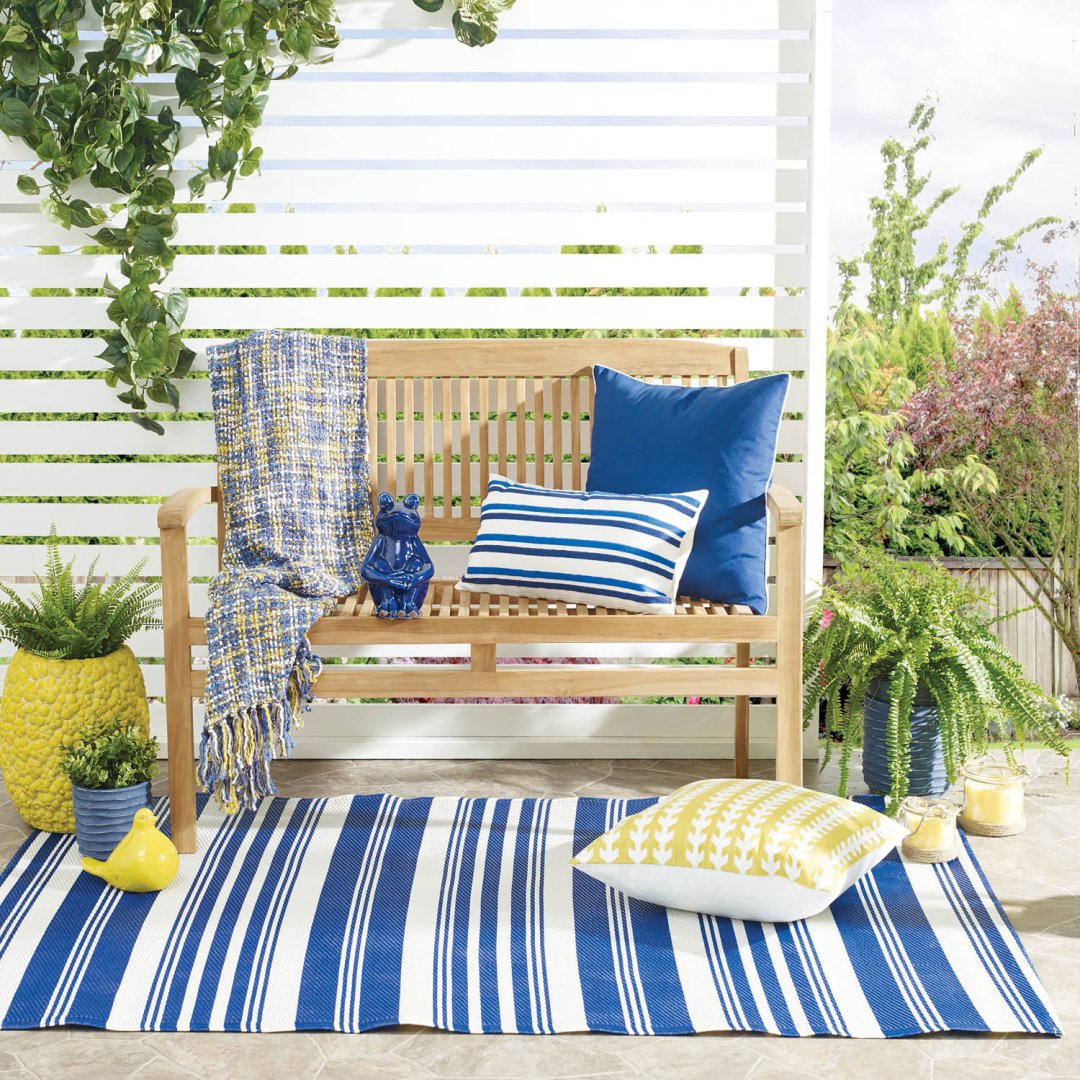 Warm Welcome
Give your guests and family a warm welcome with inviting bench seating, like the Sumatra Garden Bench, that'll draw you in the moment you pull up to the front door or make room around the fire-pit with an outdoor bench for a spot to cozy up in and keep your outdoor space warm and inviting long after the sun's gone down.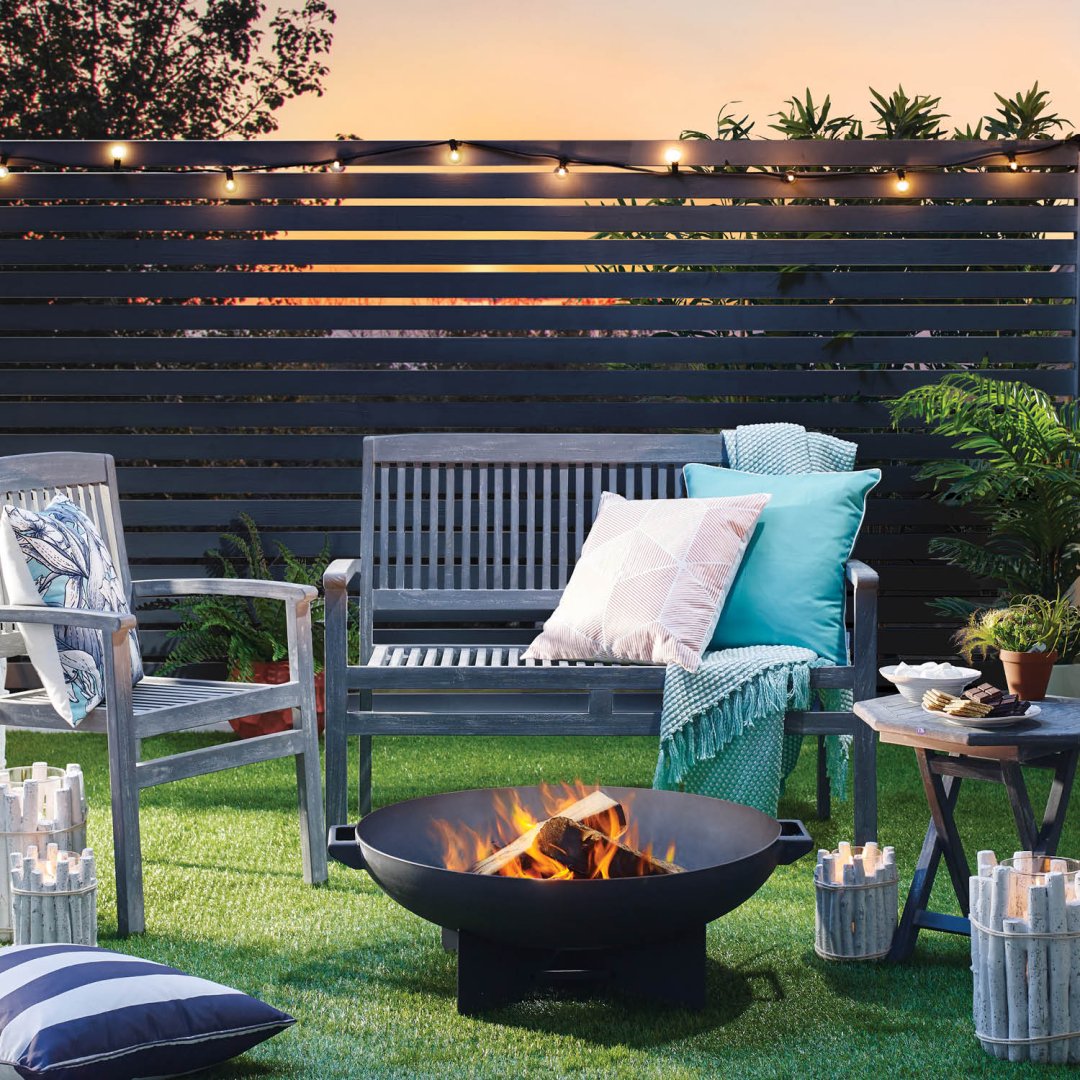 Sun's Out, Fun's Out
Impromptu patio parties and small terrace spaces call for outdoor furniture that can be set-up quickly and easily, and then folded and put away again once the festivities are finished. The Sumatra three-piece patio set is perfect for brunch for two or starting your day outside with your morning coffee.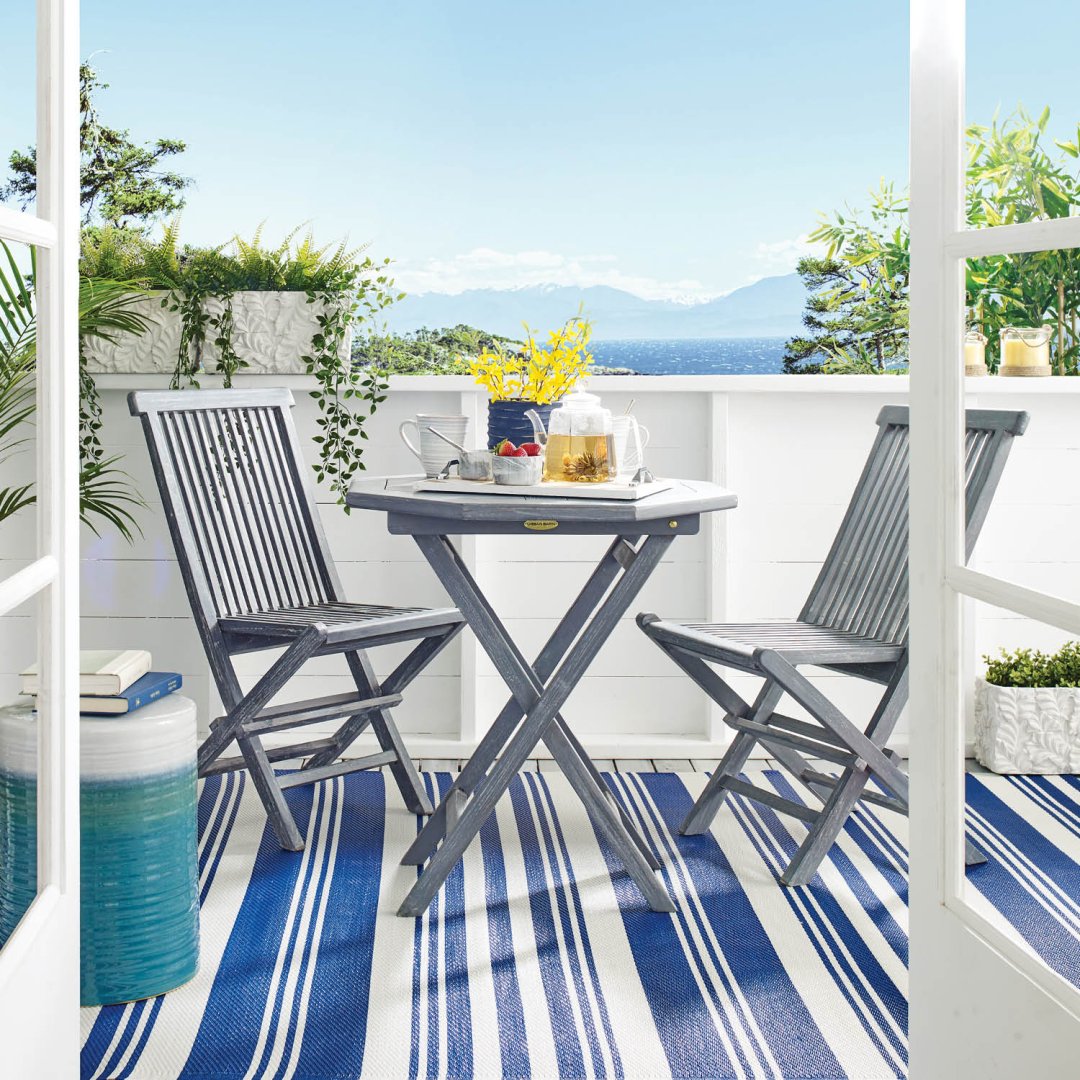 Enjoy up to 30% off when you shop select outdoor furniture and summer accents, on now.