With the return of cold weather, we leave the patio to regain the warmth of the house.
Sébastien Fauteux is the Creative Director at Urban Barn. Sébastien and his team work hard to bring innovative, fun, beautiful, and eclectic furniture and accents for every new season to our stores across Canada. 
Their ideas and inspiration come from an array of sources including the fast-moving world of fashion, travel, nature, and even the weather.
This Fall, we're going to look at each of the season's colour stories and we're continuing the series with "The Great Indoors".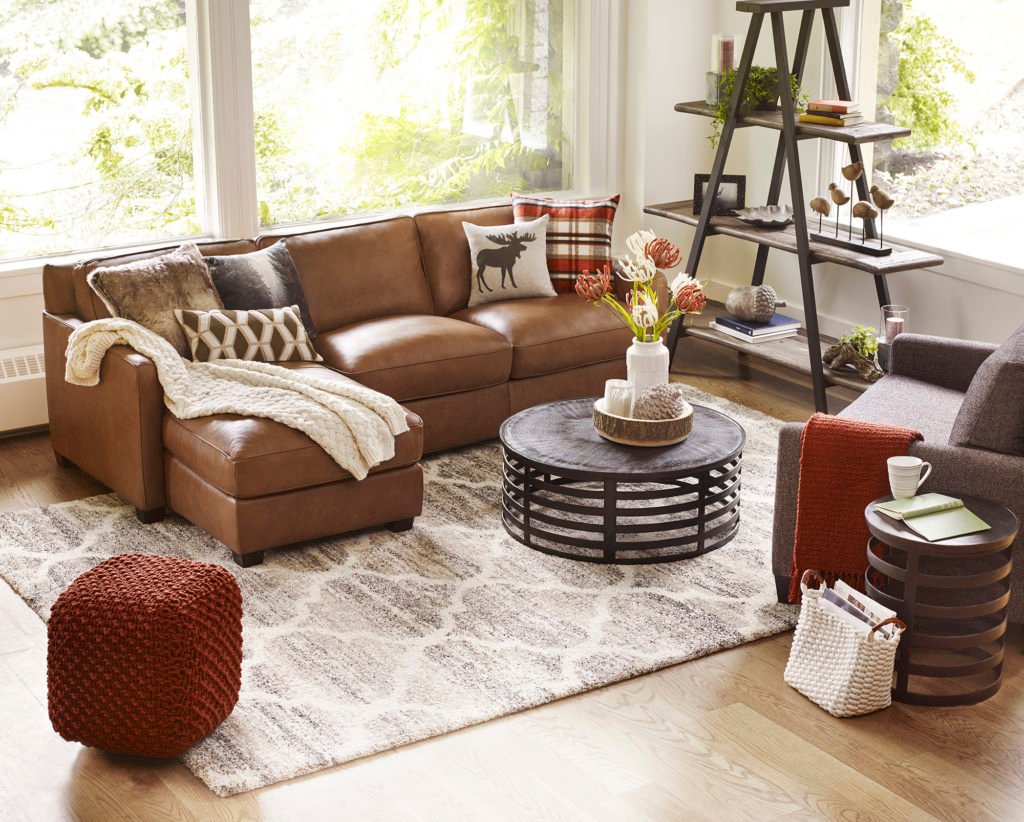 Everett Leather Sofa Chaise; Hector Coffee and Side Table; Logan Display Shelf; Saylor Pouf; Brendon Rug; Hannah Throw, Sansa Faux Fur Toss, Drew Moose and Chalet Plaid Toss; Tangier Vase; Veda Bunches; Boreal Candle; Stumped Decor Bowl; Shay Pinecone
and Acorn Decor; Jace Candle Holders; Everest Frame; Shay Maple Leaf Dish; Charmed Birds Decor; Marsh Decor Bowl; Betina Throw; Corde Basket.
The Great Indoors theme is inspired by the changing colours of Autumn. From orange tones, dark greens, and natural wood, the new pieces bring a countryside warmth to any space.
Everyone loves to redecorate and bring a new energy to their home in the Spring, but Autumn is a perfect time for change. When the breeze changes and the evenings draw in closer, we look to our homes and favourite spaces for a little warmth.
Embrace the season and get cozy with a spiked hot chocolate and curl up fireside with our classic faux fur collection.  A story inspired by a true Canadian fall season. With leaves changing into shades of brandy, cinnamon and marmalade, which bring to life the natural wood grains and warm cognac leathers in our fall assortment.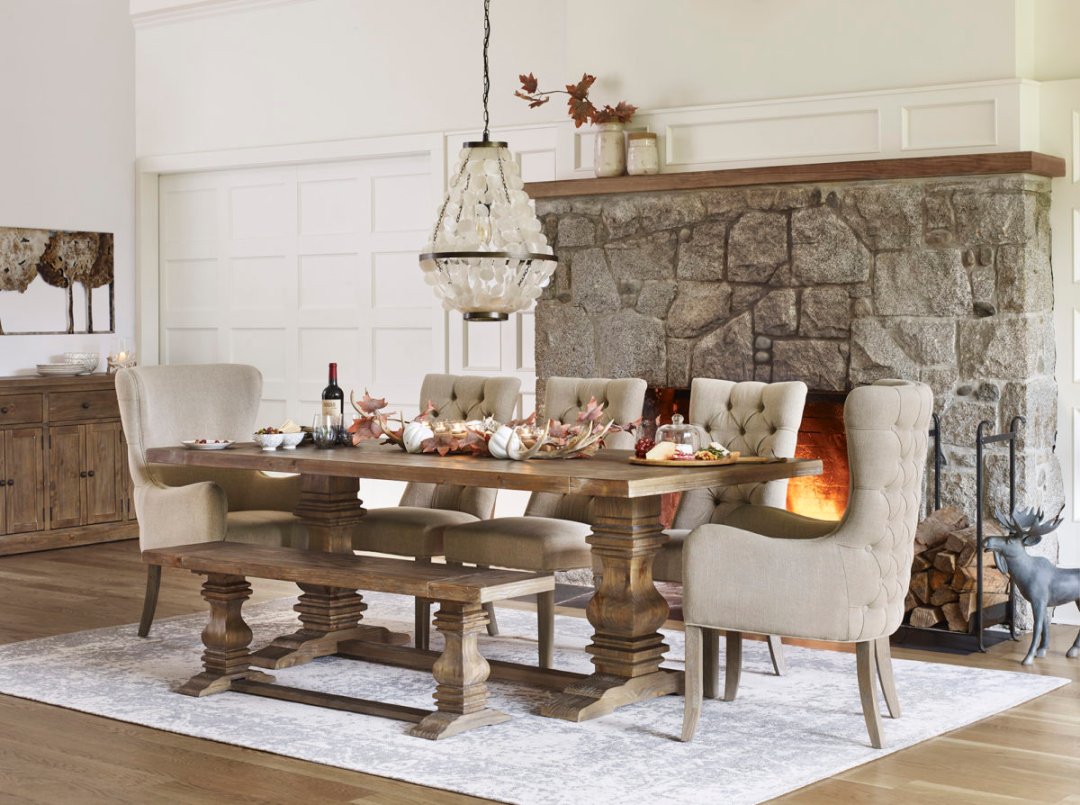 Sussex Sideboard, Dining Table and Bench; Oak Bay Host Chair; Oakwood Dining Chair; Montane Forest Wall Decor; Heirloom Rug; Tressa Capiz Chandelier; Kasbah Dinnerware; Hartwell Antler Candle Holder and Decor; Shimmer Glassware; Boca Cheese Dome Serving Set; Adal Maple Leaf Branch; Weldon Log Tealight Holder.
From orange tones, mixed with dark green and plenty of natural wood, the Great Indoors story will warm up even the rainiest of evenings.