Sébastien Fauteux is the Creative Director at Urban Barn. Sébastien and his team work hard to bring innovative, fun, beautiful, and eclectic furniture and accents for every new season to our stores across Canada. 
Their ideas and inspiration come from an array of sources including the fast-moving world of fashion, travel, nature, and even the weather.
This Fall, we're looking at each of the season's colour stories. This time, it's "Rosé S'il Vous Plait".
It's perfect for this time of year, as it brings a dusty rose and luxurious decorative elements, combined with shades of frosted mint and brass accents. This colour-story is full of sweetness and romanticism and marries perfectly the warm end of the Summer with the cool breeze of the Autumn.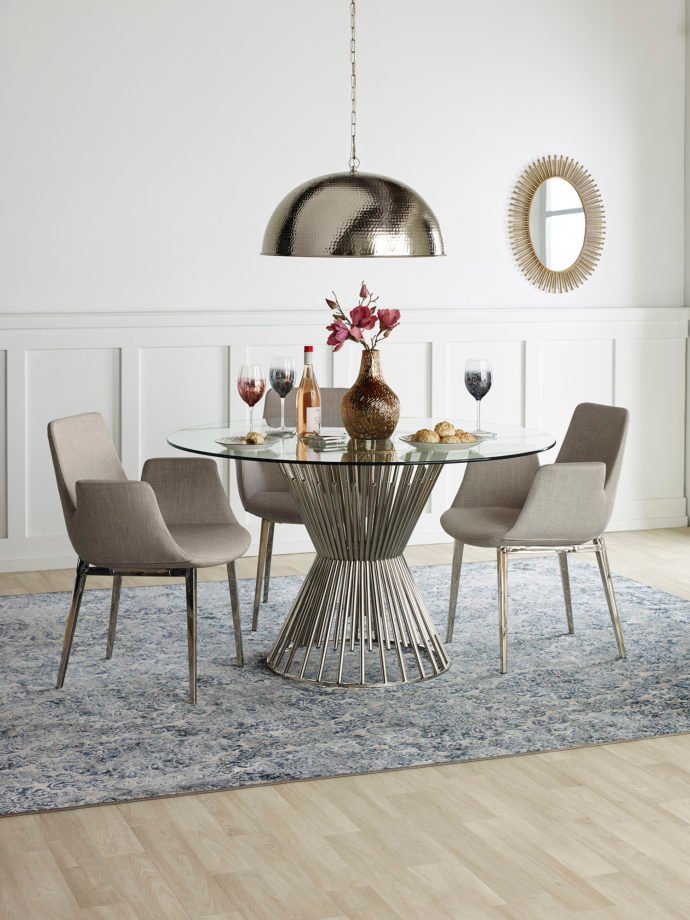 Featured products: Carlisle Dining Table – Glass, Zain Pendant Lamp – Silver, Lynd Dining Chair – Ash Grey, Ophelia Wall Mirror, Kassia Rug – Grey/Teal.
Fun and flirty in the fall, why not? Rose S'il Vous Plait is a romantic and soft palette that can be continued all year long.  Inspired by lavish parties with bubbly Rose served over gold sparkled stemware with intelligent conversation.  Frosty menthol and icy tones are blended together with the Rose palette, delivering the unexpected this fall season.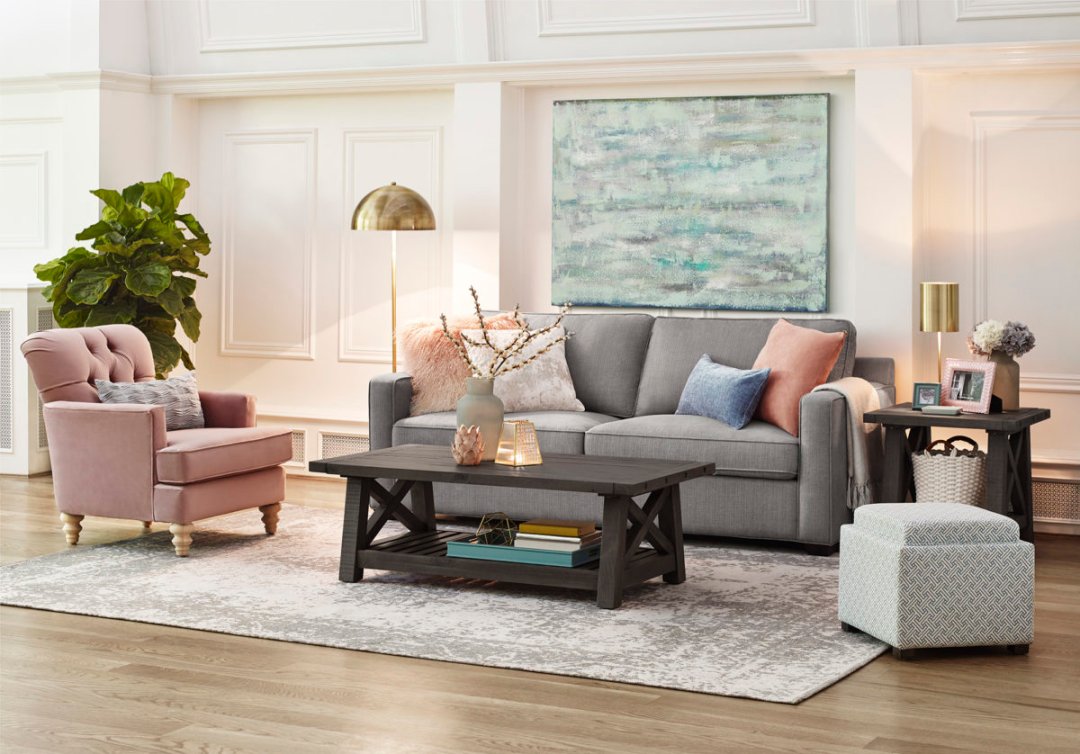 Products featured: Loden Custom Armchair -Luxe Blush; Dempsey Sofa; Ironside Coffee and Side Table; Fay Storage
Ottoman; Heirloom Rug; Hedy Floor Lamp; Cassar Table Lamp; Placid Wall Art; Alena, Mongolian Ombré, Luscious, Clooney and Exposed Zip Toss; Lou Throw; Sara and Leysa Frames; Braylen Vase; Corin Pussy Willow Stem; Lenore Lantern; Nalina Tealight Holder; Montreal Tray; Amare Hex Decor.
This colour story is easy to bring into any home, especially one with a previously neutral theme. The softer colours can be introduced with just a few elements, from a couple of photo frames on your coffee table and a toss pillow on your sofa, to custom armchairs (like the Loden Custom Armchair above).
Find everything in the Rose S'il Vous Plait colour story right here: [link]